VICTORIA Police conducted a press conference in Seymour today regarding the missing 72 year old Strath Creek man, David.
David was last seen on the evening of Tuesday, April 19. He is likely to be driving a dark grey 2006 Ford RTV ute with a distinctive canopy at the rear. The registration number is ULQ442.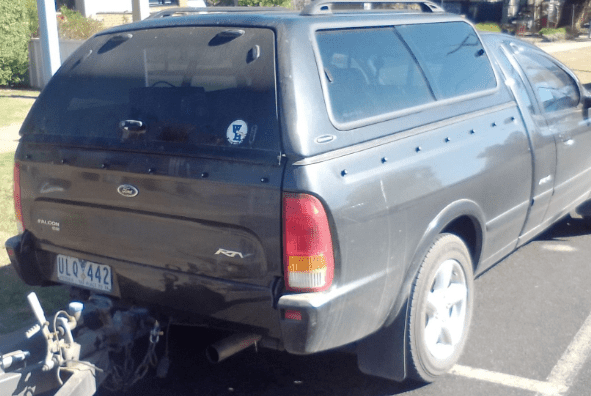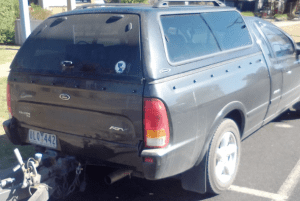 "Police hold concerns for David's welfare as his disappearance is very out of character for him. Places that David is known to travel are the Tallarook State Forest and the Reedy Creek areas. Police are appealing to the public for any information they may have in regards to David and the vehicle he is believed to be driving," a police representative said.
Reports should be made through the Police Assistance Line on 131 444 or through calling 000.
David's brother Peter also spoke at the press conference. He said, "It's very out of character for my brother to disappear like this. It's never happened before… We're hoping that somebody, particularly over this long weekend, will sight him or his car and report it to the police so that they can bring him home."
The disappearance was brought to Peter's attention when a friend in Kilmore saw the post on the police Facebook page, and she called. Peter came over the next day from Fremantle in WA.
He described the disappearance as being "completely out of the blue." The brothers tend to speak once or twice each month.
"I've been trying to phone him for a fortnight now, just to say hello, and I haven't been able to get hold of him," he said.
One of David's daughters lives locally, one is in Alice Springs and the other is in Darwin. They also haven't heard from him, which is out of character as he keeps in contact with his children.
David was a truck driver who did deliveries throughout the Melbourne area, but is now retired. He makes model aeroplanes and keeps busy working on three old trucks. He lives alone.
Asked whether his brother might have gone camping and be off the grid somewhere, Peter replied, "It's a possibility, but he would have let his elder daughter know."
Peter said, "As every day goes on, you fear the worst," adding that David's daughters are very anxious.
The police said he was last seen in the Strath Creek area by a friend. Police have patrolled extensively around the Strath Creek, Tallarook State Forest and Reedy creek area without success.
Police have conducted an investigation around any and all avenues which might lead to uncovering his location.
They don't believe that David has a mobile phone with him, and don't believe he has access to social media.
The vehicles was last sighted by police on April 16 when it went through an automatic number plate recognition location.
On April 19, the vehicle was sighted by David's friend, and it hasn't been seen since that time.
The general public will be vital in helping to locate David. Please take note of the details and keep an eye out.