If you're looking for local goods and services our online guide is right for you!
So what is The Murrindindi Directory?
Murrindindi Business Directory was the papers' first serious venture in Digital Advertising.
Alexandra Newspapers recognised the need to provide a range of advertising options to clients in addition to print media. The first step was to offer advertising space on the website, making businesses easier to find for potential customers who want to do their research online.  The next step was to develop an online business directory which could feature as many business listings as needed.
Murrindindi Directory was set up in 2019 and all businesses who were advertising in the papers were given a free listing so that they could monitor activity on the site and the number of page views on their particular listing.
Today, Alexandra Newspapers are able to offer a low cost monthly listing in the Murrindindi Directory and business owners are reporting that new clients have contacted them via the listing.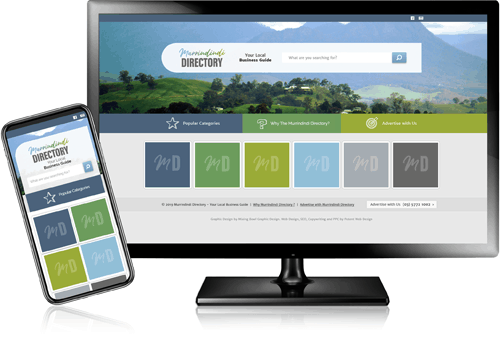 Advertise in the Murrindindi Directory
If you're a local business or organisation within The Murrindindi Shire and surrounds, then our new Online Directory is for you! We're all about Keeping Business Local!
To find out more about advertising with Alexndra Newspapers, The Alexandra, Eildon and Marysville Standard and The Yea Chronicle, and getting listed on The Murrindindi Directory, please call 5772 1002 or email 1sales@alexandranewspapers.com.au