Let Alexandra Newspapers support your local business through our commercial printing and stationery services.
What do we offer?
Alexandra Newspapers can provide commercial printing of plans, posters, business stationery, invoice and receipt books, self-inking stamps and more.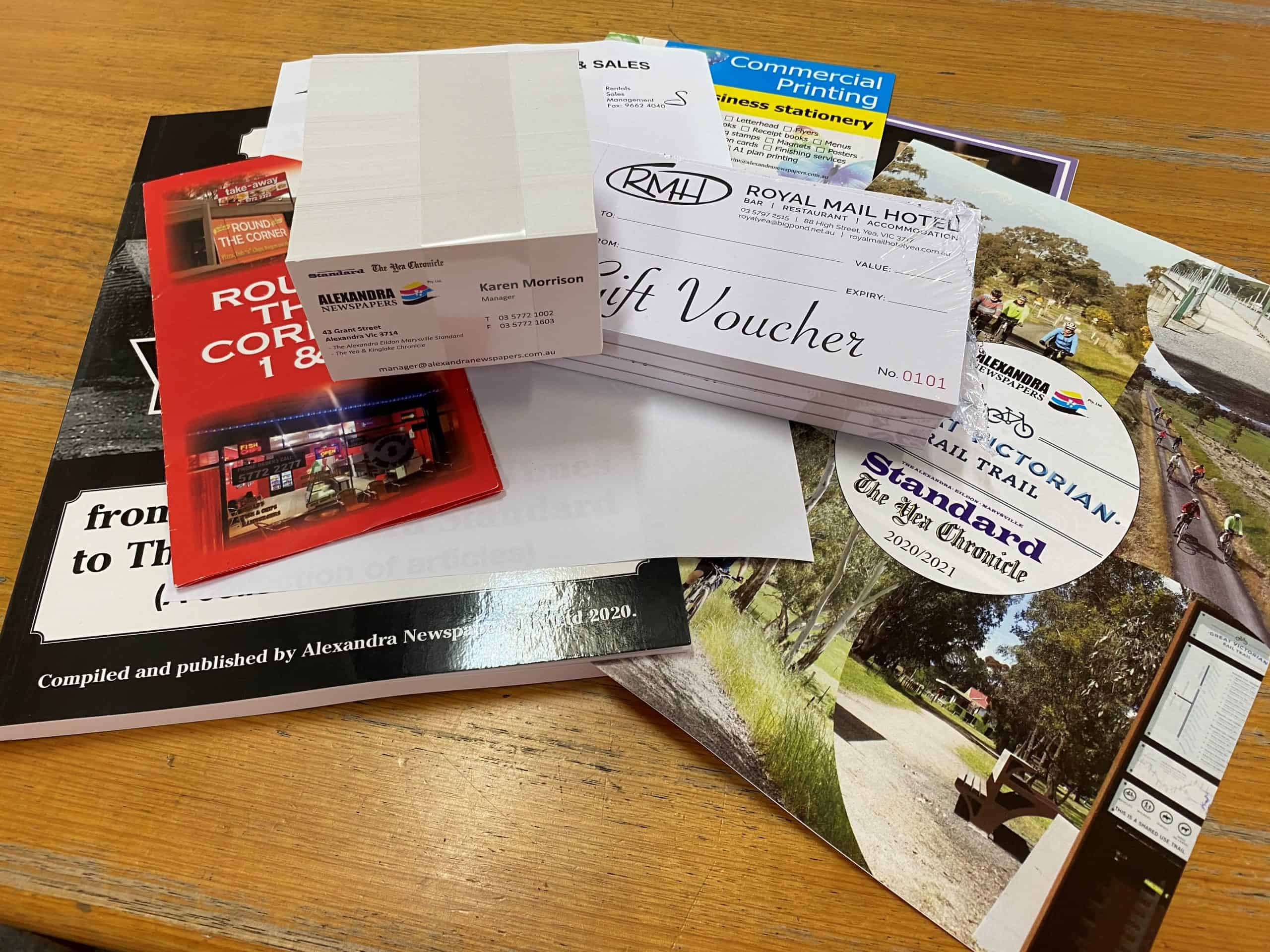 What do we print?
Alexandra Newspapers are able to print plans and posters up to A1 in colour or black and white.
Office Services
We can provide the following:
Photocopying up to A3 size, in colour or black and white
Scanning of documents to email or USB (up to A3)
Laminating (up to A3)
Faxing
Business Stationery
Examples of stationery includes:
Envelopes
Letterhead
With compliments slips
Flyers
Carbon free invoice books
Receipt books
Docket books
Time sheet books
Machinery books
Duplicate/triplicate carbon books
Custom self-inking stamps
Invitations
Postcards
Stop using your home/office printer. Step up your business printing and stationery today and stand out from the crowd.
Some things to note:
Artwork will not be commenced until a quote has been approved.
Please allow approximately 14 days from date of artwork approval for printing to be complete.
We will contact you by phone or email to advise when your printing is ready for collection.